Kootenai Health provides diagnostic and therapeutic services for patients throughout the Inland Northwest, northern Idaho and eastern Washington.
Diagnostic imaging allows physicians to look inside the human body to gather information about a patient's medical condition. By using diagnostic imaging technologies, physicians can view images of anatomical structures inside a patient's body.
Patients may have imaging completed at Kootenai Health or at Kootenai Outpatient Imaging
Imaging at Kootenai Health
Patients who are currently admitted to the hospital, in an emergency, or who require an MRI or Nuclear Medicine procedure, will have imaging completed within the hospital.
These services are ordered and scheduled by your primary care or specialty physician directly with the hospital for you. To have one of these services scheduled, please ask your provider's office to schedule for you.
Kootenai Outpatient Imaging
Kootenai Outpatient Imaging provides a variety of outpatient imaging procedures for community members at three convenient locations. Services include:
3D Mammography
Ultrasound
CT Scan
X-Ray
Bone Density Scans
Please note, all services are available at all locations. To make an appointment, or if you have questions, please call (208) 625-6300.
To schedule a mammogram please request through our online mammogram appointment center.
3D Mammography
Kootenai Outpatient Imaging is proud to offer the latest in mammogram technology for patients. The 3D Mammography™ system provides three dimensional views for more accurate exams. This technology is available in Coeur d'Alene and Post Falls.
Breast Center of Excellence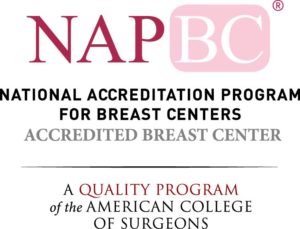 Kootenai Clinic Cancer Services was granted a full accreditation designation by the National Accreditation Program for Breast Centers (NAPBC), a program administered by the American College of Surgeons. Accreditation by the NAPBC is only given to those centers that have voluntarily committed to provide the highest level of quality breast care and that undergo a rigorous evaluation process and review of their performance.
NAPBC Breast Care Team Members
Dr. Timothy Quinn
Dr. Jeffery Allen
Dr. Kevin Kim
Dr. Kevin Mulvey
Dr. Thomas Bassler
Dr. Michael deTar
Dr. Terese Fandel
Dr. Devin Caywood
Dr. Luke Grauke
Dr. Edward deTar
Dr. Heidi Jackson
Dr. Marcus Torgenson
Dr. Michael May
Dr. Benjamin Mandel
Dr. Lance Griffith
Dr. Aaron Wagner
Jodi Schmidt, RN/OCN
Mary Hander, RN/OCN
Locations
Kootenai Outpatient Imaging - Coeur d'Alene
700 W Ironwood Dr., # 175
Coeur d'Alene, ID 83814
Hours:
Monday - Thursday 7 a.m. to 6 p.m., Friday 7 a.m. - 5 p.m.