One of the values at Kootenai Health is visionary leadership, which means that our leadership style will be forward thinking. Below are some of the notable leaders at Kootenai Health.
Kootenai Hospital District Board of Trustees
Liese Razzeto
Chair
Retired, Banking Executive
Term Expires 2019
Terence Neff, M.D.
Vice Chair
Physician, Pediatrician
Term Expires 2021
Neil Nemec, M.D.
Secretary/Treasurer
Retired Physician, Family Medicine
Term Expires 2019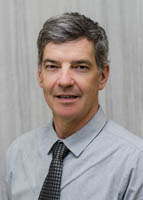 Thomas deTar, M.D.
Trustee
Physician, ENT/Otolaryngology
Term Expires 2023
Teri Farr
Trustee
Retired, Philanthropy Executive
Term Expires 2023
Katie Brodie
Trustee
Special Assistant to
Governor C.L. "Butch" Otter
Term Expires 2021
James Eisses
Trustee
Retired, Forest
Industry Executive
Term Expires 2021
Michael Armon
Trustee
Certified Financial Planner
Term Expires 2018
Robert Colvin
Trustee
Retired Hospital Executive
Term Expires 2018
To contact the Kootenai Health administration office, email leadership@kh.org or call Kootenai Health's administrative office at (208) 625-4001.
Kootenai Health Administration
Jon Ness
Chief Executive Officer
Kim Webb
Chief Financial Officer
Walter Fairfax, M.D.
President Kootenai Clinic
Joan Simon
Chief Nursing Officer
Karen Cabell, D.O.
Chief Clinical and Quality Officer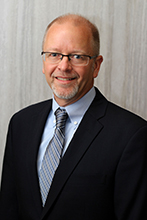 Jeremy S. Evans
Executive Vice President,
Hospital and Regional Operations
Ryan Smith
Chief Information Officer
Ron Lahner
Executive Vice President and General Counsel
Dan Klocko
Executive Vice President, Human Resources
Patricia Richesin
President,
Kootenai Care Network
Julie Holt
President,
Kootenai Health Foundation
Taylor Reichel, M.D.,
Vice President, Medical Affairs