This important screening can be life-saving
It's been easy to put off regular doctor visits and screenings due to COVID-19, but regardless of what is happening around us, receiving important check-ups and screenings is vital to our long-term health.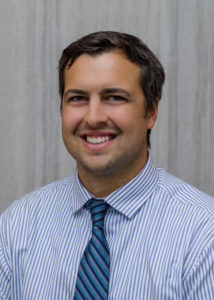 Colorectal cancer is the number two cancer killer in the U.S., but thanks to screenings tests such as colonoscopies, it doesn't have to be. According to David Johnson, M.D., Kootenai Clinic Gastroenterology and Endoscopy, catching colorectal cancer early is the key to improving survival rates and quality of life.
"Recent modeling done in Europe has studied the effects of delaying various cancer screenings and the effects on patient outcomes," Dr. Johnson said. "Delaying screenings can have an impact. When they looked at the outcomes of delaying colorectal cancer screening for a year or more it showed an increase in mortality of up to 10 percent."
When colorectal cancer is caught early in stages 1 or 2, the five-year survival rate is about 90 percent. However, when the cancer is diagnosed in stages 3 or 4, the average five-year survival rate dips to just 10-12 percent. Delays in screening are associated with a higher stage at diagnosis.
"Like other types of cancer, if you're waiting for symptoms to appear before getting screened, it can often be too late," Dr. Johnson said. "If you're nearing the regular screening age, or if you haven't received a screening in some time, talk with your primary care provider about getting on an appropriate screening schedule."
A steady rise over the last couple of decades in rates of colorectal cancer among younger middle-aged adults has also spurred the American Cancer Society (ACS) to change its guidelines for when people should start screening for the disease.
The ACS now recommends that people at average risk for colorectal cancer begin screening at age 45, five years earlier than the previous recommendation of 50. People who are at increased risk for the cancer may want to start colorectal cancer screening before age 45 or be screened more often.
There are multiple screening tests available for colorectal cancer, including noninvasive stool tests. The new guidelines from the ACS don't endorse a particular test, but they do stress regular screening and recommend a follow-up with a colonoscopy if the results from another test are positive. Talk with your doctor and insurance company about what will work best for you.
Questions about colorectal screenings? Learn more about Kootenai Clinic Gastroenterology to find a specialist or call (208) 625-4601.